Help the hellbenders: Don't move the rocks
Article from the Asheville Citizen Times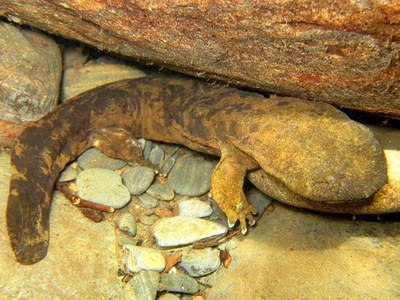 ASHEVILLE - Even though spring is a month away, any warm stray of winter sunshine will get people out and about in the woods and streams, skipping stones and kicking up rocks.
But the U.S. Forest Service in Asheville is advising visitors to enjoy the river resources, just leave them as you find them - especially the rocks.
Rocks aren't in rivers just for looking pretty or providing a step bridge across the stream for humans, they serve as vital habitat for many aquatic species, most notably the ancient and odd-looking hellbender salamander.