Webinars and Videos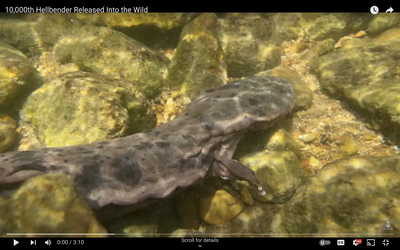 HELLBENDER HISTORY -- the 10,000th hellbender was recently released into an Ozark river in an effort to support a declining population for the endangered species. The Saint Louis Zoo, MDC and U.S. Fish and Wildlife Service have partnered together for nearly 20 years during this effort. Learn more in this short video.
Do you know what a hellbender is or where they can be found? This live session will answer those questions for you, show you what they look like by taking you on a virtual tour, share where they live, what they like to eat and who their predators are.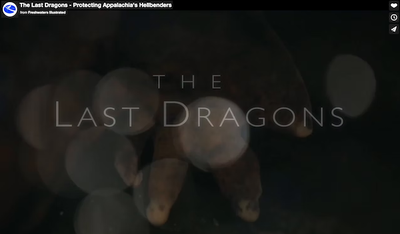 An intimate glimpse at North America's Eastern Hellbender, an ancient salamander that lives as much in myth as in reality.... and in many waters, myths are all that remain of these sentinel stream-dwellers. Video by Freshwaters Illustrated.