Collaborative and ongoing action for
working lands and conservation landscapes
The Landscape Partnership is a diverse, active, and collaborative community of practice for resource management and scientific partners to tackle landscape-level issues across the nation. Much like an ecosystem, we know that the whole is greater than the sum of its parts: by working together at a landscape-level, partners are better able to protect essential ecosystem services, create sustainable working lands, and enhance biodiversity. This interactive portal helps partners find each other, identify collective priorities, share resources and tools, and coordinate efforts for landscape-level conservation and sustainable working lands.
"It's become clear that we need to work together. We need to work at a scale where nature actually functions. This requires that we work with a diverse group of stakeholders as well as people who live in these landscapes."
  - Addie Thornton, (SERPPAS)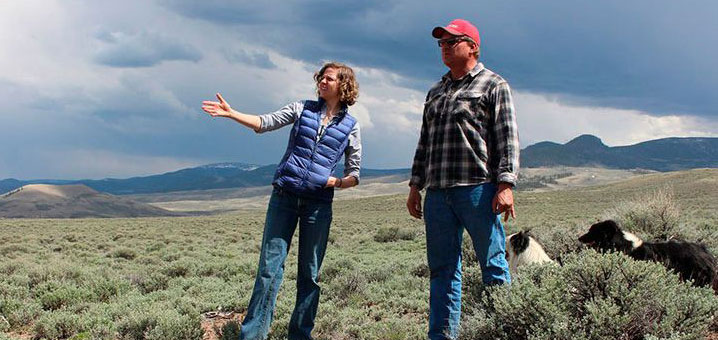 Meet Our Partners!
The Landscape Partnership represents a diverse group of natural and cultural resource managers and scientists from federal and state agencies, nonprofit organizations, sovereign tribal governments, and conservation coalitions.
Landscape Partnership Videos
Across the West, the National Fish and Wildlife Foundation is working with ranchers, federal and state partners, and other non-profit organizations to support conservation on working lands.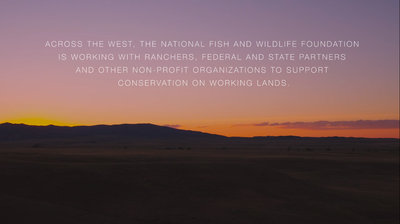 Pat Keyser (Center for Native Grasslands, University of Tennessee) describes opportunities for practitioners to better partner with livestock producers to adopt native grass forages and advance working lands conservation. What is good for the cows is good for native species too. This webinar was presented as part of the Mississippi Flyway Summit in September 2020.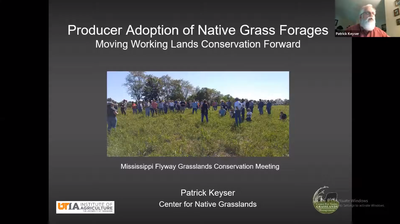 Landscape Conservation Issues
Energy, climate change, ecosystem services, and how society values these services are key issues influencing the landscape.
FEATURED ISSUE
Wildland Fire
The Wildland Fire site serves as a clearinghouse to support technical experts as a community of practice and support public officials, communities, and landowners needing more information about wildland fire.
CONNECT WITH EXPERTS
Expertise Search
View others in the Landscape Partnership community using the Expertise Search. You can find and network with experts from across the conservation field who bring a wide range of skills. Once you Register, you can make a profile and share your areas of expertise.
Our Work in the Landscape