Southeast Conservation Adaptation Strategy (SECAS) Newsletter
SECAS brings together public and private organizations around a bold vision for the future of our region. We're connecting the lands and waters of the Southeast and Caribbean to support healthy ecosystems, thriving fish and wildlife populations, and vibrant communities. With a data-driven spatial plan and an ambitious regional goal, SECAS helps accelerate conservation action in the places where it will make the biggest impact.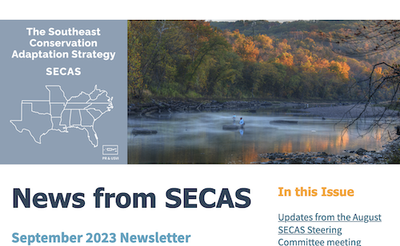 SECAS September newsletter: Updates from August Steering Committee meeting, fall web forum flyer.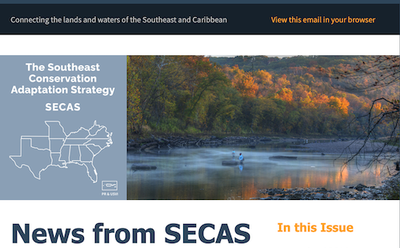 SECAS August newsletter: developing rivercane indicators, social network analysis, symposium at SEAFWA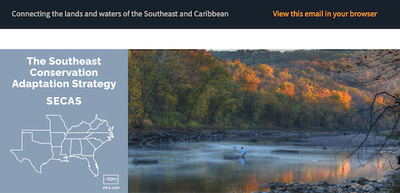 Summer web forum schedule, improve the Blueprint using OpenStreetMap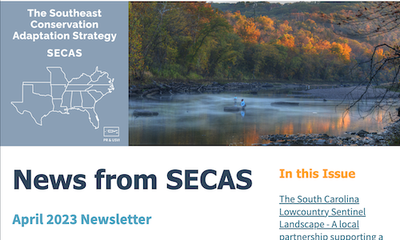 SECAS April newsletter: SC Lowcountry Sentinel Landscape approved, highlighting freshwater indicators, Blueprint workshop reminder, and more.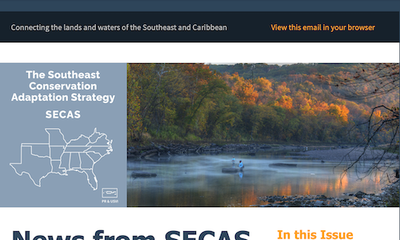 Recap of Caribbean CoP meeting, new Blueprint Explorer features, spring web forum schedule, and more.