Driptorch Digest May 2021
The May Driptorch Digest is Now Available!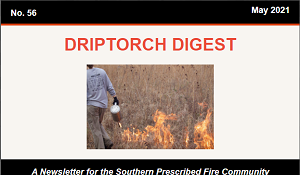 Texas Longleaf Implementation Team Wins "Conservation Wrangler" Award
The Texas Longleaf Implementation Team was named a 2021 Conservation Wrangler. Conservation Wrangler is an accelerator program administered by Texan by Nature that helps support important Texas conservation projects. The award means that the LIT will receive 12-18 months of dedicated support with program management, strategic planning, marketing strategy, metrics capture and analysis, professional content production, and partnership development.